Best Diet Info
This list of best diet websites and references is going to grow, and right now, it is not in any particular order.
South Beach:
South Beach Diet Official Site…
I try to stick to Phase 1 myself, but not everyone really has to.
Glycemic Index:
Glycemic Index Foundation Site…
Know the GI in all your food, and the lower, the better!
Dr Mark Hyman, Diet/Metabolism Books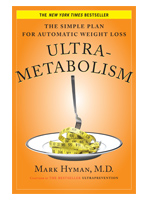 Dr Hyman's books on diet and metabolism are must-read…
Dr Hyman's blog on Huffington Post…
Mark Sisson's "The Daily Apple"
Sisson's Diet and program is part of the "caveman diet" genre, well worth a look.
Gary Taubes
Gary Taubes has two very important books, "Good Calories, Bad Calories," (2007) and "Why We Get Fat" (2011). Both are spot on, and "must read."
Paleo Diet Plan
"Caveman," dieting genre. There is something to it.
Earth Fare
Earth Fare markets are not the only healthy markets, but they are one of the best! The Earth Fare "food philosophy" is spot-on. I just wish they would add "minimize use of onions" to their list. It's just a pet peeve. I don't see why onions have to be in EVERYthing.
2 Responses to Best Diet Info